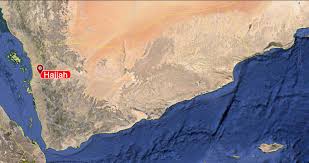 8 Yemenis Killed, Wounded by Saudi Airstrike on a Car in Hajjah Province
Yamanyoon
A number of eight civilians were Killed and wounded on Tuesday, following an air raid launched by the Saudi-American aggression on the district of Mustbaa, northern the province of Hajjah.
A child lost its life while 7 people seriously wounded as a result of an air raid that targeted a car and a motorcycle in the al-Khamis area of the district of the Mustbaa.
It is noteworthy that this crime comes in the context of crimes committed by the Saudi-American aggression against the Yemeni people four years amid international silence.