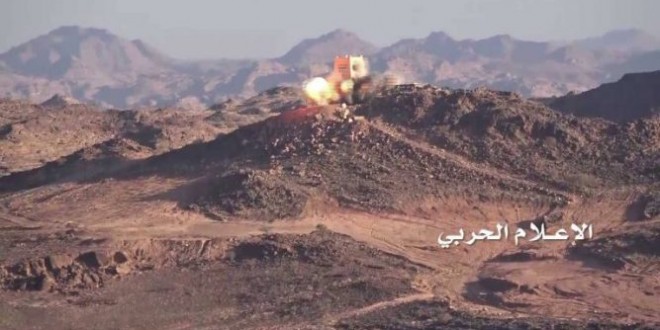 Yemeni Shells Hit Saudi Soldiers in Asir and Jizan
Special / December 10 / Yamanyoon
The Yemeni army and popular committees have aimed at groupings of Saudi soldiers in Jizan and Asir.
Four Saudi soldiers have been reported to be killed after being targeted with an RPG grenade at the Saudi military site of Kariss in Jizan, military source confirmed.
The artillery force also targeted Saudi soldiers in the passage of Alab and Shabakah and Maltah sites in Asir, achieving direct hits, source reported.